EASYEHOME
BUY 1 TAKE 1 - HIGASHI™ SILICON BODY SCRUBBER
Regular price
₱990.00
Sale price
₱1,590.00
Unit price
per
AN IDEAL SCRUBBER 

TO EXFOLIATE THOSE HARD-TO-REACH AREAS!
Those hard-to-reach places can sometimes be painful, and now we have the solution!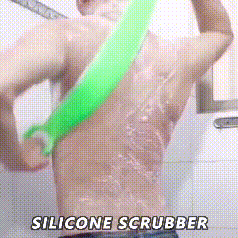 Made from FDA approved, safe, and BPA- free silicone that is scientifically proven to boasts their ability to thwart bacterial growth and is easy to clean, dries quickly and doesn't leave behind residue that breeds bacteria.
It will not only exfoliate your skin but also give you a comfortable massage; a great way incorporates self-care into your daily shower routine. 
BENEFITS OF EXFOLIATION
When you're exfoliating your skin, you're effectively unclogging your pores, therefore reducing acne.
Exfoliation helps serums, moisturizers, and growth factors penetrate deeper

 

into the skin.
It breaks down dry and dead skin while smoothing texture, which means the skin appears to look more uniform over time.

It helps in the stimulation of lymphatic drainage for internal cleansing and stimulation of oxygen-rich blood to feed and nourish the skin's surface. It is a form of skin detoxification, working to remove toxins and other unhealthy debris. The latter boosts cellular health to reveal glowy, radiant skin.

It helps cell turnover so the skin looks more glowing. This means that the skin keeps fresh, healthy cells at the surface, removing dead, dry, or dying ones. This results in that ultra-dewy and baby-faced complexion we all strive for.

It helps to stimulate collagen synthesis to improve the skin's texture, integrity, and keep the skin looking plump, tight, and young.
FEATURES
An ideal scrubber to exfoliate, unclog pores and release toxins trapped inside the body. 


Made from eco-friendly, durable, non-toxic, BPA-free, and FDA approved silicone that can effectively exfoliate and massage the skin, more hygienic than loofah.

Slightly rougher bristles provide just the right degree of friction for a thorough, invigorating scrub that leaves skin soft and healthy-looking.

Hooks at both ends for easy hanging and storage, and easy to hold.

Stretchable up to 70cm so you can reach those hard-to-reach places.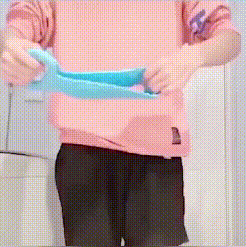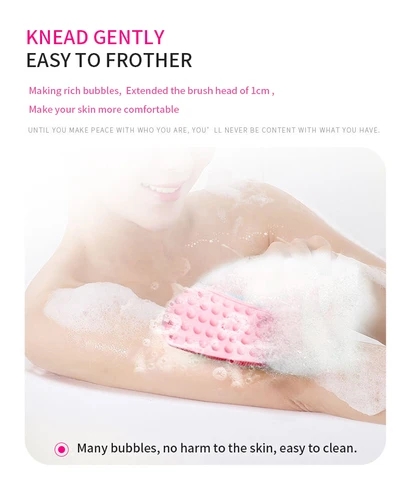 Specifications:
Color: green, blue, purple, pink, gray

Weight: 200g

Material: 100% Premium Grade Silicon
---