EASYEHOME
GLITTER NAILS STICKERS
Regular price
₱1,680.00
Sale price
₱2,290.00
Unit price
per
Easy on, easy off, beauty on the go! No special skills needed, everybody can be a nail art expert with these Glitter Nails Stickers! Spice up any nail design and make it instantly elegant.
These Glitter Nails are truly header sent! The peel-and-stick designs are not only time-saving but also versatile enough to either wear them with polish or over naked nail beds. They will surely give your nails a professional look without the hassle of extensive dry times, smears, or smudges.
The gradient and glittery design give a chic and professional look that's perfect for daily use and for any occasion. Glitter Nails features a peel-and-stick convenience, the nail stickers are self-adhesive, very easy to use, and apply. These make life so much easier for those who love to change their nail designs often!
Trendy - Glittery and gradient will never go out of style! Be full of youth and charm with these Glitter Nails. These will surely match any outfit you are going to wear whatever the season is!
Long-lasting - The Glitter Nails will not hurt your precious nails and will last two weeks or more. Just avoid touching moisture within two hours after putting them on to avoid lifting after application.

Premium Quality - Waterproof and more durable than your typical nail art stickers, Glitter Nails are made of non-toxic and environmentally friendly real polish.

Completely safe - Your nails are the priority of the Glitter Nails! It can be used on any nails, even on false ones!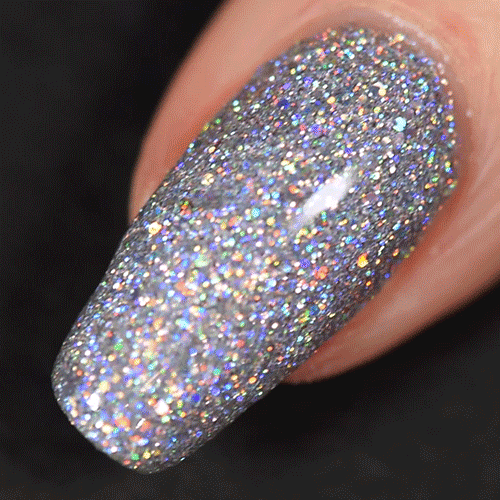 ---