EASYEHOME
Multi-function stylus
Regular price
₱1,990.00
Sale price
₱3,988.00
Unit price
per
Finding the right active stylus can be hard.
It seems there's always a downside, a compromise.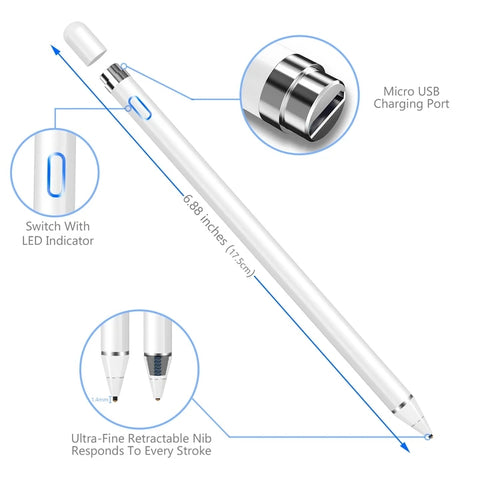 Maybe it's only compatible with specific hardware.
Maybe it's not responsive enough for your graphic design details.
Maybe every time you turn on your stylus, it needs charging.
Maybe you have to re-set Bluetooth every time you switch devices.
Or maybe it's got a hefty price-tag.
At
DigitalMagica.com
, our mission is to provide everything you're looking for in an active stylus, without breaking the bank.
No matter what you use it for.
No matter what device you use it with.
No compromise.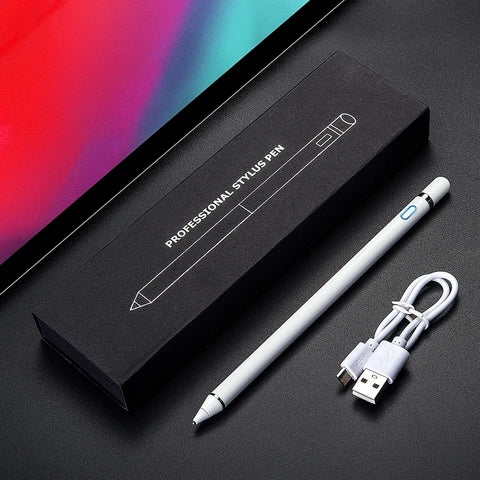 The Magic Stylus 2.0™ was designed by digital artists for digital artists. We couldn't find a quality active stylus under $100, so we did something about it.
We created the Magic Stylus 2.0™ to be affordable for most artists, without compromising on the quality and features of an expensive stylus.
The #1 Tool in the World for Digital Artists.
The ultra-fine, retractile 1.4mm nib enables you to sketch and draw in various depths of detail with every stroke.
Designed around accuracy and precision, the Magic Stylus 2.0™ supports tilting and palm rejection to create a flawless drawing experience.
No need for an app or Bluetooth connection; just turn the stylus on and bring your creativity to life.
The
Magic Stylus 2.0™
works with all capacitive touchscreen devices and drawing applications
Simple as that.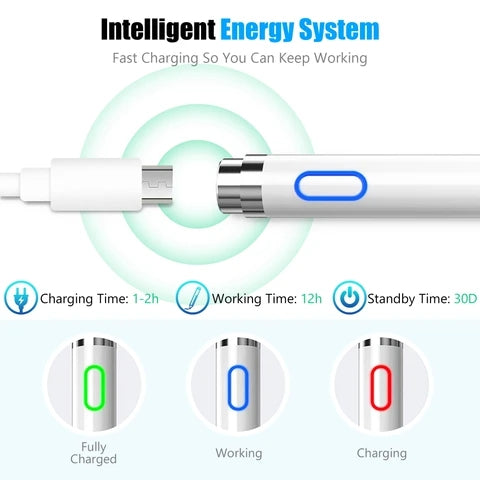 Only one hour to fully charge, and up to 30 days of standby time. 
With an intelligent energy saving system, the Magic Stylus 2.0™ automatically goes into standby mode after 30 minutes idle time. And you can carry on using the stylus while it's charging.
The stylus also has a convenient magnetic cap to protect the micro-USB charging port from getting anything stuck inside the port that potentially would damage the stylus such as: water, dirt, etc.
The soft copper nib is gentle on your screen and never needs replacing, no matter how much you use it. For your peace of mind. the nib comes with a lifetime guarantee.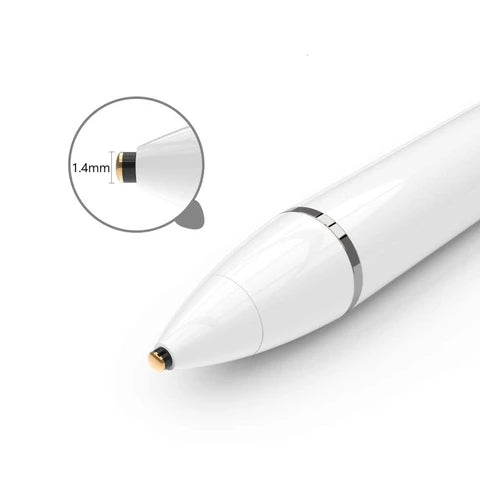 The stylus is 17.5 cm (6.89 in) long, 1 cm (0.39 in) in diameter and weighs 17 grams (0.6 oz), feeling just a little bit heavier and bigger than a sturdy metal pen.
The Magic Stylus 2.0™ has a lag time of just 47ms (lower than the leading brand) meaning your drawing appears on the screen in real time.
No Bluetooth or App needed.Just turn it on and start drawing.
"I love this stylus for my digital drawings. I tried higher end styluses, ad this pen does just as well. It's a great alternative to the pricier brand names. Highly recommend to any artists working on their tablet." - Aria
"It feels just like holding a real pen, and writes on your screen like one too! I'm very impressed." - Madison
"I can't tell the difference between this stylus and my Apple Pencil." - Sammy
We are digital artists ourselves and are passionate about our product. We are available to answer any questions and provide any support you need.
---