Sterling Classic Starts Series Level 2 Hardcover Gift Box Edition(15 books)
RM28900 MYR

RM289.00 MYR

Save RM110 MYR
---
---



Classic Starts is the most famous series of all rewritten classics. 3 million copies have been sold as soon as it was published. More than 60 copies have been published in the whole department. Almost all American elementary school students have read this series.
Classic Start is a series of classic books specially designed for children. Its biggest feature is that it has done a great job in "rewriting": rewriting classic classics into easy-to-understand modern English, and no matter how long the original text is, after rewriting Each book has only 160 pages; the intention of the editor is to hope that children over 7 years old will start with this set of relatively easy-to-read books and embark on the road of reading classics.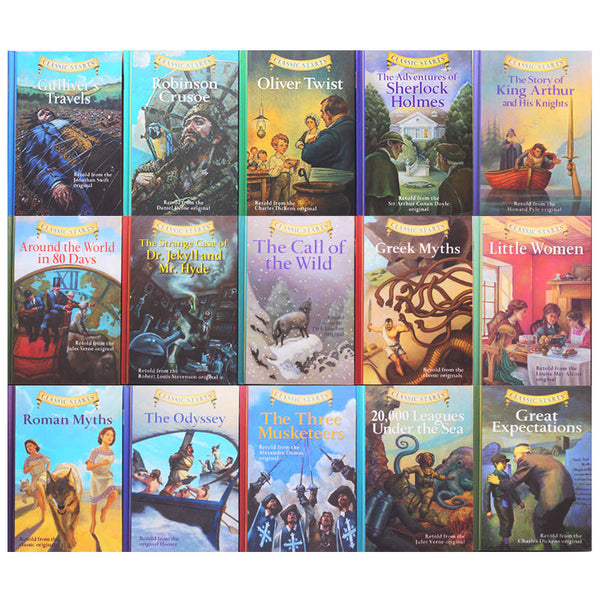 The Lance Index of this set of books is 600L, and the familiar original "Harry Potter" Lance is around 1000, so it is suitable for elementary and junior high school students to read. Starting from the difficulty of understanding the content and also considering the language, the publisher selected 45 of them and compiled them into three sets of levels 1-3: Level 1, Level 2, Level 3, each set has 15 copies, all of which are hard-shell hardcover boxed , Collect it yourself or give it away, both are great choices.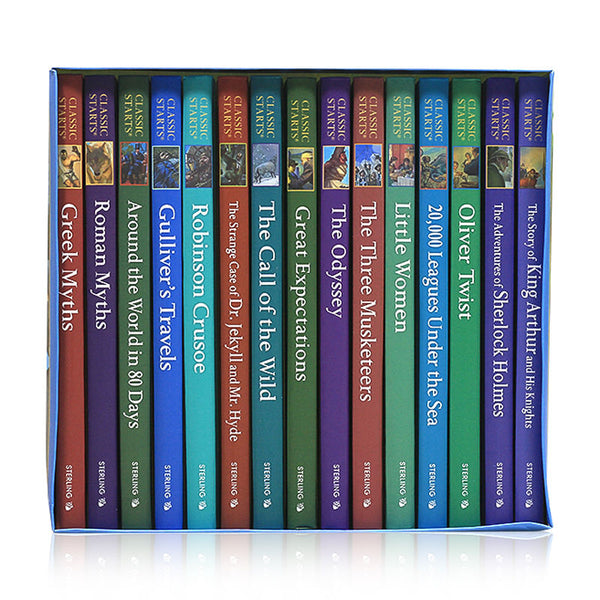 Recommended reason:
The super popular rewriting board series of world famous books, children are willing to read and understand.
To improve English reading ability, world famous books are a must. However, the original texts of famous books are often obscure, and children find it difficult to read them. Therefore, it is very important to choose a suitable version for the child.
So what is a good rewritten version? You can refer to the following standards:
(1) There are excellent editors and rewrite authors, specially created for children
(2) The content is loyal to the original work and accurately conveys the original idea
(3) The language is beautiful and fluent, easy to understand, in line with the reading habits of modern children
These masterpieces are especially worth reading for children
The number of world famous books is very impressive, and it is not realistic for children to read them all. So for children, what world masterpieces are worth reading in this case?
Arthur Pober, the editor of the Classic Starts series, is a PhD in Education. Among the large number of classic classics, he selected books that are more suitable for children to read. There are two principles for selection:
(1) With children as the protagonist, outstanding children's literature masterpieces in history
(2) Although it is not written for children, it occupies an important position in the history of world literature and is suitable for children to read and understand
The hardcover large print edition, with illustrations, will make you feel good when reading
The binding and layout design of this book is also thoughtful. Compared with ordinary text books, this series has enlarged fonts in typesetting, with proper word spacing and line spacing, and occasionally equipped with illustrations. The style is concise and vivid, helping children understand the storyline and relieve reading fatigue. Each book has only about 160 pages, moderate thickness, and a regular 32-open format. The whole book is a hard-shell essence version, which feels very advanced. Although it is hardcover, it is not heavy. Even if the child reads a book in one go, he will not feel tired. Children can read repeatedly, even treasure it for many years.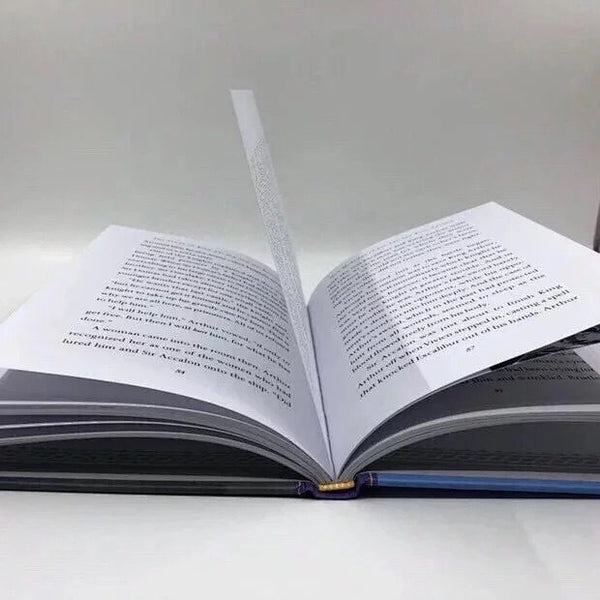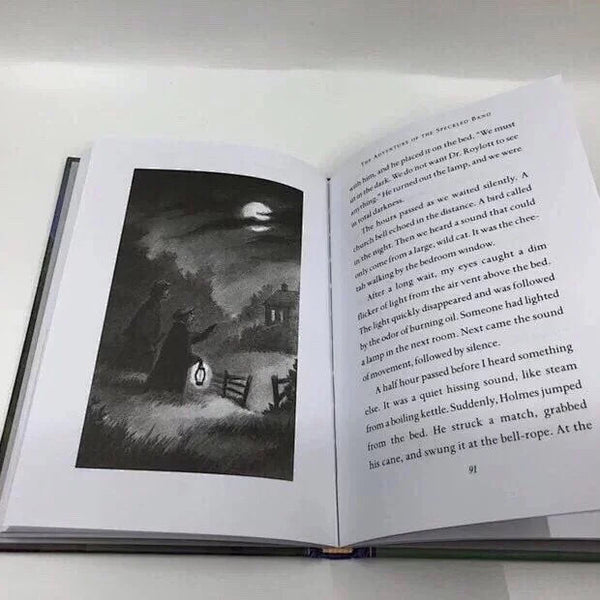 ---
We Also Recommend